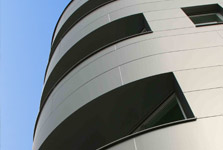 DURABILITY
RELIABILITY
Welcome to WAF Fassadensysteme, your partner for products and services associated with facade systems.
Learn more about our company's energy-efficient, high-quality, durable, and above all, visually appealing products as well as about our extensive service offerings  - 30 years of experience make WAF your reliable partner in all areas of the building envelope and metal engineering.
SUSTAINABLE PRODUCTS - A Basic Requirement for WAF
"Using resources to an extent that allows subsequent generations to use these resources to the same or to a higher extent"
For years WAF has been synonymous with durable facade systems that can be recycled economically even after their life cycle has ended. Recycling aluminium only requires a fraction of the energy needed for its extraction.
Up to 100 existing recycling processes make aluminium one of the most sustainable basic materials used in facade engineering. Furthermore, the quality of the material and all strength and durability properties are maintained throughout every recycling process.
YOU CAN RELY ON WAF
WAF Fassadensysteme can draw on years of experience in the field of metal engineering and is not only using them to manufacture visual appealing and durable products but also for providing qualitative services. You can rely on us and our wealth of experience! You want to achieve passive house standard for your building project and therefore need triple-glazed facade elements or consulting about sustainable construction? You need support in the planning and designing of metal- and facade elements? WAF is the right address for you!
NEWS
Future Day 2016
-
"Leadership through research and development" This was the topic of the Tyrolean future day dedicated to 2016. The […]
A heart for animals
-
All true fans of our corporate dog Hemmi know that WAF has a heart for animals. Therefore we […]
SERVICES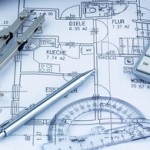 Our decades of experience in the metal engineering sector are not only advantageous for our production line but also in our
service offerings
. No matter whether you need maintenance or repair work, seek for consulting or planning assistance, with WAF you are in good hands and can only expect prime support..
learn more
PRODUCTS
Weather you need bought-in parts, a patented solar thermal facade or other facade elements like slide doors, a conservatory, a glass facade or an aluminium windows, you can always rely on the quality and sustainability of our valuable and unique products.
learn more